Let's talk products.
At the prime age of 24 I still break out like 14 year old.
It's embarrassing.
I have tried everything under the sun.
All those products people swear by...yea I've tried them and they don't work for me.
Until...
Lush
.
Run to your nearest Macy's...or Lush store or wherever and try some of these products immediately.
They people who helped me were awesome. They test the products on you right there and are more than willing to give you test size products to take home before you commit to buying the real thing.
That is some AWESOME customer service people.
1. Herbalism
The most amazing face wash I've ever tried. It leaves my skin feeling so soft, and has SIGNIFICANTLY reduced my breakouts. Lifesaver if I do say so myself.
2. Tea Tree Water
This is kind of equivalent to a toner I guess. But definitely doesn't dry it out as much. I just spritz a few sprays of this on after I wash my face or in the morning and WAHLA! my face is no longer an oily hot mess.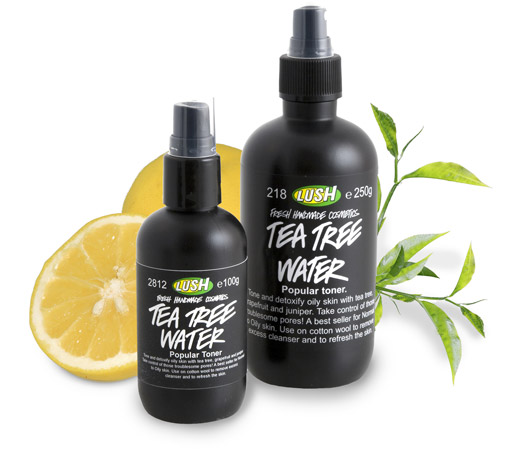 3. Vanishing Cream
The best moisturizer I have ever had. Seriously. Normally I don't like facial moisturizer because my face does not need any help getting even oilier (is that a word??) than it already is...but this stuff doesn't leave my face feeling oily at all! It's amazing!
I actually found out about these products from another blog and thought I would share them with some of my readers. Besides who doesn't love an excuse to spend money on more products discovered through the blog world.